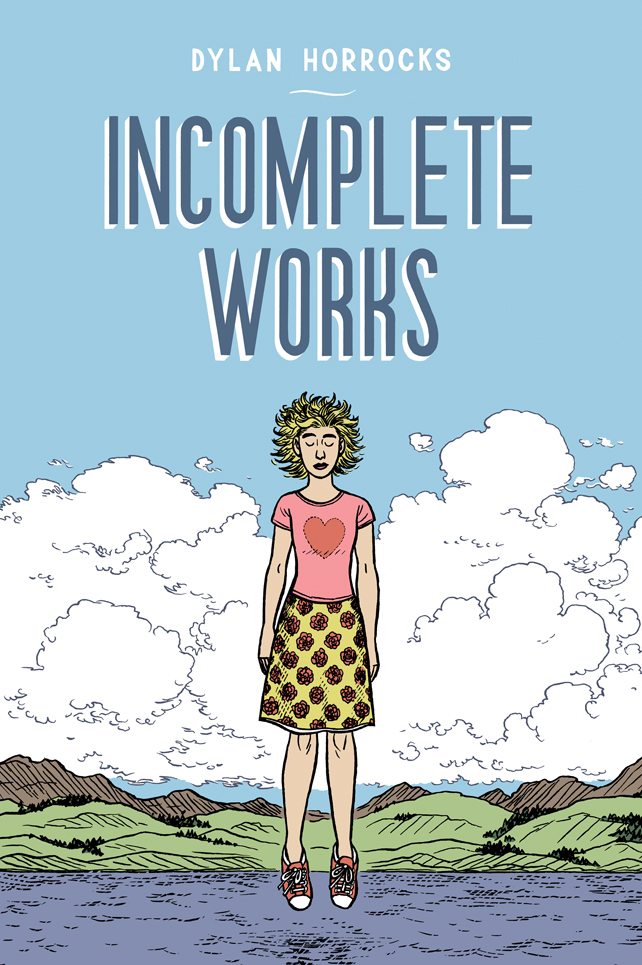 Incomplete Works is a selection of short comics drawn between 1986 and 2012. It's published by Victoria University Press here in New Zealand.
This hand-picked selection of Dylan Horrocks' short comics from 1986-2012 introduces a lively menagerie of melancholy cartoonists, mysterious men in top hats, levitating women and even a superhero or two.

Painstakingly unearthed from crumbling photocopied periodicals, obscure tomes in foreign tongues and the products of long-abandoned publishing enterprises, Incomplete Works journeys from Auckland cafes to imaginary worlds, documenting nearly three decades of daydreams, obsessions and fears.

Plus there's at least one joke about willies.
Incomplete Works will be launched in Wellington at the New Zealand Festival Writers Week on Saturday 8 March at 7.30pm, alongside Caoilinn Hughes' book of poems, Gathering Evidence. The launch is free and open to all, so come along and join the party!
There will be an Auckland launch later in March – details to come soon.
Tags: Incomplete Works