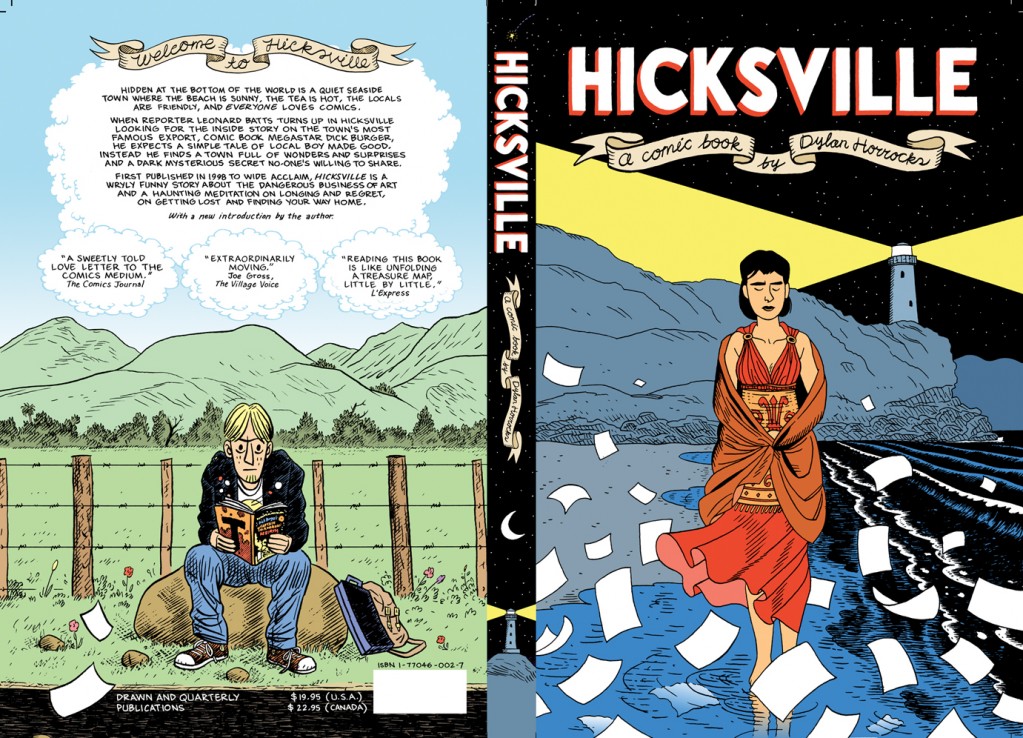 Lord, how time flies! My brief hiatus turned into a looong one, for which I apologise. Thing is, I was very very busy doing a few things, more of which I'll tell you about (and post the comics of course!) soon.
But first let me tell you about the new edition of Hicksville, which is coming out from Drawn & Quarterly (and, in New Zealand, from Victoria University Press) in early February 2010. Getting it ready is one of the main things I've been busy with, but now it's all good to go.
Above you can see the new cover, but there's also a brand new 13-page introduction (in comics form) by me – one of the most personal comics I've done – and the glossary has been expanded (and illustrated). I also redesigned the book, rescanning all the artwork and giving it all a bit more space to breathe on the page. I added page numbers (at the request of various academics and students!), relettered about 12 pages (where the lettering was just too damn sloppy to read!), and corrected a couple of mistakes that had slipped past us in the previous editions. Everything in the book – from the indicia to the glossary – is now hand-lettered (except the barcode, sadly). All in all, I'm pretty happy with it.
I'm especially thrilled that there will finally be a New Zealand edition, too – and doubly so that it's with Victoria University Press, who I've always enjoyed working with in the past. For years, Hicksville was very hard to get hold of here in my home country, and it'll be a relief to no longer have to field emails from forlorn bookstores and desperate customers. A big thank you to Fergus Barrowman for making it happen!
I'll post more information about the new edition closer to the time, but for now, I'm looking forward to having it in print again.