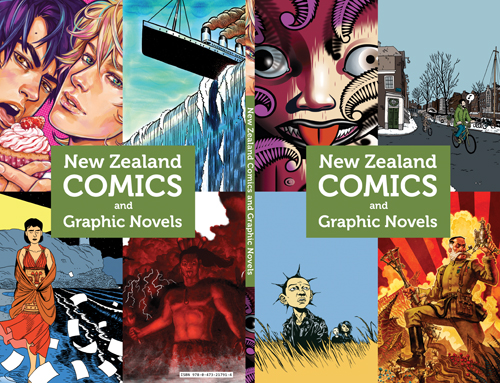 I recently made this catalogue of New Zealand cartoonists (and some of the comics & books they've made or are making). We handed out hundreds of copies of this at the Frankfurt Book Fair and the Treviso Comic Book Festival in September and October, but you can download a free pdf of it here.
Because the catalogue is necessarily an incomplete list, I also made a page of links to NZ comics creators, anthologies, events and blogs. If your website is not on this list but should be, let me know and I'll add it forthwith!
Please note this catalogue is NOT for retail sale; it was published with the assistance of Creative NZ to promote NZ comics at Frankfurt etc. But there are some very exciting books on NZ comics due in the near future which will be for retail sale, so keep your eye on From Earth's End and Pikitia Press, two very good NZ comics blogs, to be forewarned.