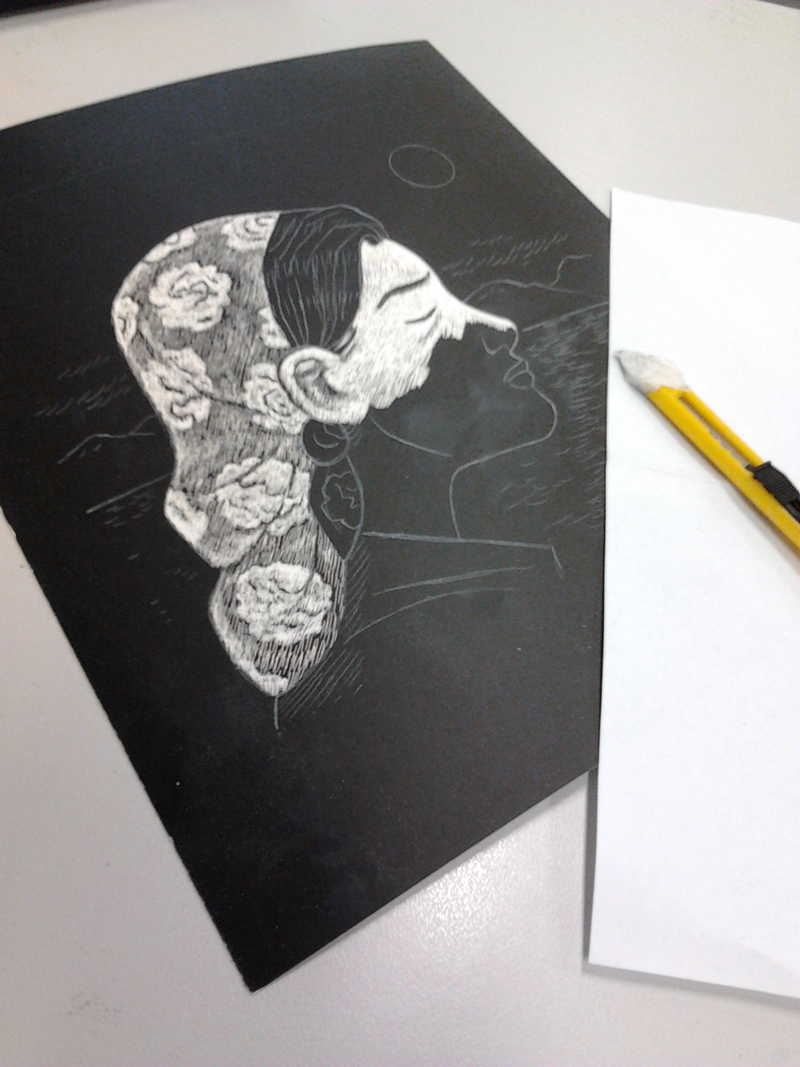 Yesterday I attended a workshop run by
Line Hoven
, whose beautiful graphic novel
Liebe schaut weg
(Reprodukt) is due to come out in English as
Love Looks Away
from
Blank Slate Books
.
Line is visiting New Zealand (along with fellow German cartoonist Mawil) thanks to the Goethe Institute, whose exhibition Comics, Manga & Co: The New Culture of German Comics is currently showing at the St Paul St Gallery (alongside an exhibition of New Zealand comics, Nga Pakiwaituhi). Line and Mawil are also doing workshops and other public events in Wellington next week. Thanks also to AUT University and the Auckland Arts Festival.
Line works with
scratchboard
(also known as scraperboard), and her workshop was the first time I'd really tried it. Scratchboard is an art board with three layers. The top layer is black ink, covering a layer of white chalk. You use a knife to scrape away the black ink, making a white line.
I've always been intimidated by it as a medium, but Line quickly overcame that fear and everyone there was soon happily scratching away, discovering a whole new way of making art. By the end of the day, I'd fallen in love with the process, which is slow, pleasurable and almost meditative. Each movement of the knife reveals a bright new line – kind of like pulling away the curtain to let in the light. It's delicious.
The work I made was based on the cover of Atlas #2. It's 250 x 307 mm, and you can buy it below.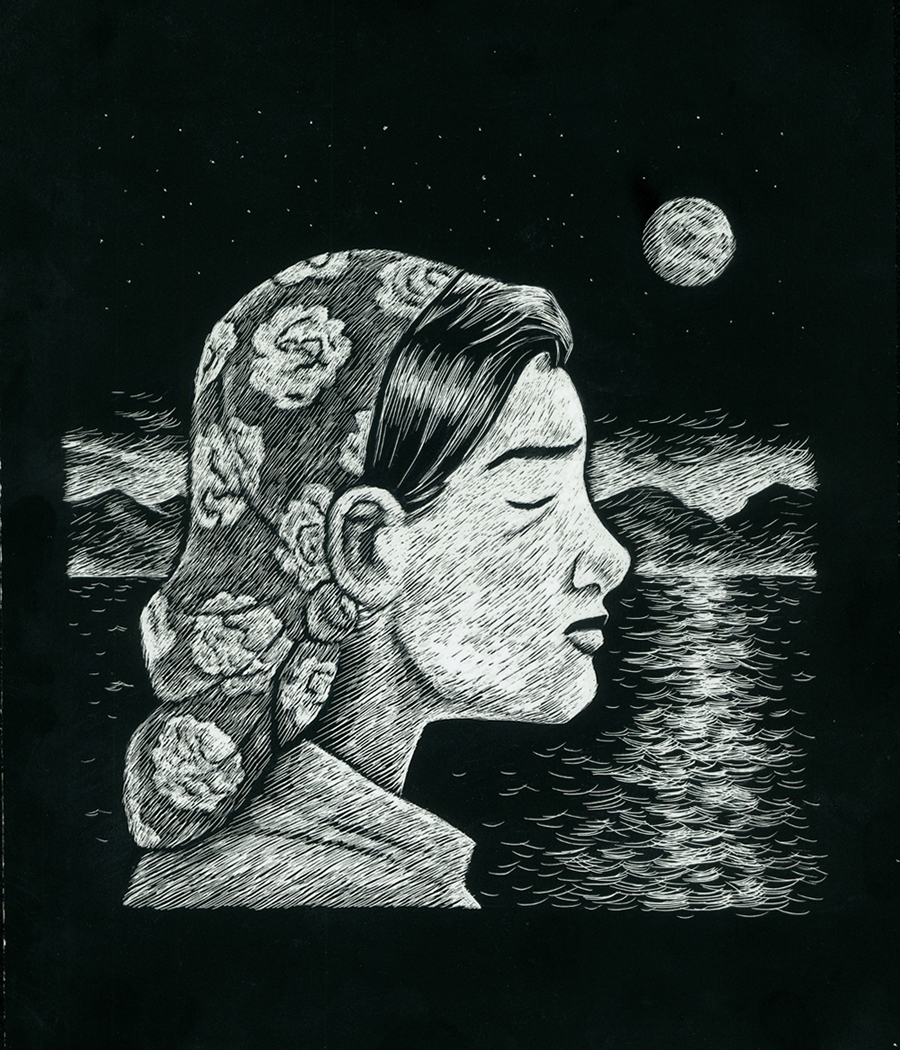 (Click for larger image)

YLENA
(250 x 307mm, 9.8 x 12 inches, scratchboard)

US $100
+ $9 postage