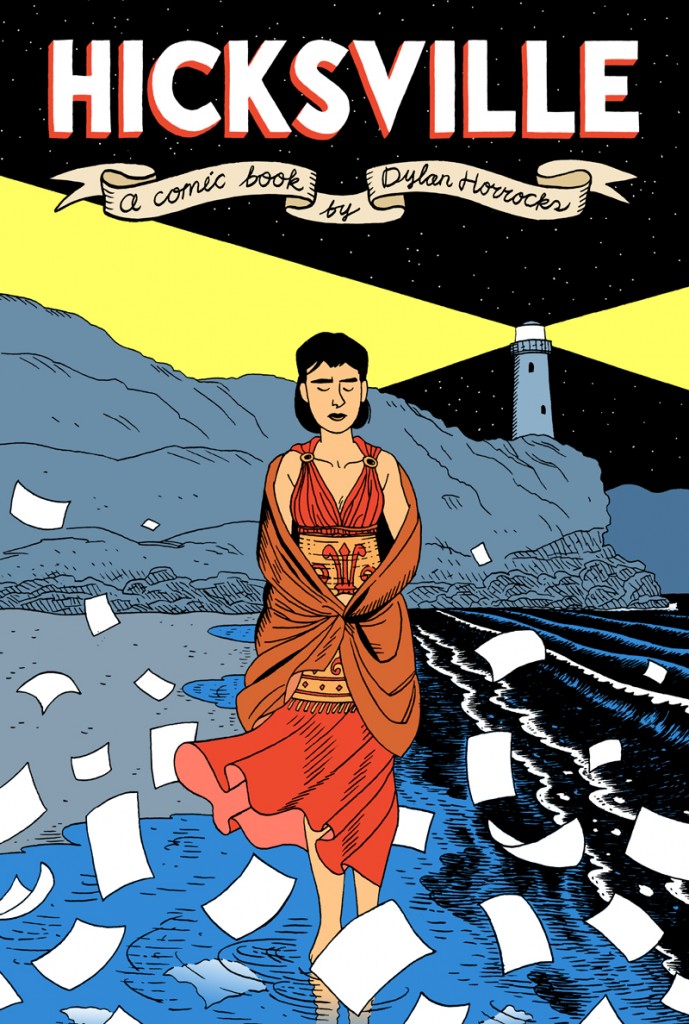 Here's the cover for the new edition of Hicksville, which is due in 2010 from Drawn & Quarterly.
The new edition has been redesigned (I've rescanned the artwork, given the pages a wider margin, and am redoing the 'look' of the whole package) and will also include a 12-page introduction (in comics form) by me.
Of course, I'll keep you all informed as it gets closer to the publication date.