With the new edition of Hicksville out (both the Drawn & Quarterly edition and the New Zealand edition from VUP), I've been doing some interviews and podcasts. Here are some of them:
(Updated 9 June: now with even more podcasts and interviews!).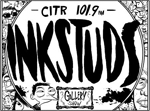 Inkstuds – podcast
A great comics podcast, hosted by Robin McConnell on Vancouver's CiTR. This was a joy to record! Plus I got to choose some music: Broken Social Scene's Anthems for a Seventeen-Year-Old Girl, Bonnie Prince Billy covering Chris Knox's My Only Friend and Bachelorette's Instructions for Insomniacs.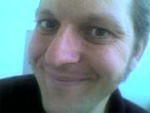 The Comic Spot – podcast
A very fun interview I did with the irrepressible John Retallick, the awesome Jo Waite and the phenomenal Bernard Calleo while I was in Melbourne in April. This is a great show, which goes out live on 3CR community radio. The podcast of our episode is now available on The Comic Spot's own podcast page.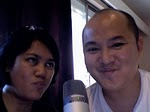 The Comix Claptrap – podcast
The very cool Rina Ayuyang and Thien Pham indulge my lengthy ramblings about life, art and babies. Lark Pien was also lurking in the background but didn't pipe up till after the podcast was finished. Anyway – whether I make any sense is questionable, but Rina and Thien are a hoot, and they do a mighty fine podcast!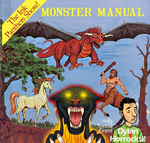 Ink Panthers – podcast
Mike Dawson and Alex Robinson host this hilarious podcast series, and here they interrogate me about my lifelong obsession with pen & paper roleplaying games. We also talk about watching movies on an iPod, I say rude things about Apple, and we come up with a very cool project involving alternative cartoonists and a new D&D Monster Manual (which someone really ought to make happen)… Good times!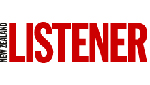 The NZ Listener
David Larsen did this interview and write-up, and then the Listener sent a photographer to take pictures of me and my cat. Unfortunately the online version doesn't include the pictures, so no, you don't get to see Moogli in all her glory. But the interview is great!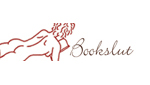 Bookslut
This is an interview I did over ginger beer at a bar in Melbourne, just across the road from the Wheeler Centre, where I was running a workshop all week with some very fine cartoonists. Martyn Pedler did the interview, and we ended up chatting for hours about all kinds of things. In fact, he later posted a fascinating footnote to the interview here.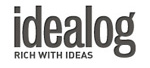 Idealog
Film-maker Jonathan King interviewed me for Idealog, a NZ-based magazine. We ended up talking a lot about copyright and new media, which was fine by me. The interview is nicely illustrated, too.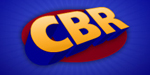 Comic Book Resources
CBR's Alex Dueben emailed me a bunch of questions for this interview, and they were so interesting I really took my time replying. Then he sent some follow-up questions that were even more interesting! So the interview took a while; but I enjoyed it!

Elsewhere
This interview by Graham Reid was published in the NZ Herald, but this archived version from his website is splendidly illustrated; he's even included a clip from my step-mother Shirley's wonderful documentary about NZ comics. Years ago, I turned an interview Graham did with Egberto Gismonti into a comic strip for the Herald, and we've also visited schools together (me talking about comics, Graham talking about journalism and travel writing), so it was nice catching up again.

Blukeko
Blukeko is a blog run by Auckland student Philip McKibbin, and he's used it to interview an astonishingly diverse range of New Zealanders, from clergymen to politicians, journalists and writers. It's worth a browse.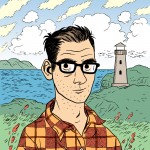 The Dominion Post
This was an interview by the very clued up Tom Cardy, which was published in the Dominion Post's weekend magazine supplement Indulgence. They were nice enough to put my self-portrait on the cover. By the way, this is the first self-portrait I think I've ever done in which I'm smiling – at the insistence of my kids, who were sick of seeing "glum dad" pictures everywhere. I sincerely hope this is the start of a new, permanently happy stage in my life… Also illustrating this interview is an actual photo of me in real life (with my kids), as taken by my lovely wife Terry while on holiday in New Zealand's mindblowingly gorgeous South Island.
Newsarama
Newsarama got in early with their interview by Michael C. Lorah, in which I talk a little candidly about my ambivalent relationship with mainstream comics. Mind you, I suppose I do that in several of these interviews, since it's been a theme of the questions, on account of the new edition's uncomfortably candid introduction. So really I have no-one but myself to blame…

Publisher's Weekly
This interview was going to be conducted via Skype, but my laptop chose that very moment to go all SNAFU (as a result of having just installed Windows 7 on it). So we finished the interview by email. Laptop is all better now, thanks to the careful installation of some drivers, so I'm all ready for more action-packed full-video Skyping!
There are a few more coming, but I'll post about those once they're online.
There have been numerous reviews, too, but I thought I'd point out a few of particular interest (to me, anyway):

Pop Matters (a really interesting review by historian and cultural commentator W. Scott Poole, whose book Satan in America is high on my reading list).

Boing Boing (because it's one of my favourite websites and seeing Hicksville on there made my day!)

The Comics Journal
Rob Clough wrote this long and thoughtful review that made me look at aspects of Hicksville in new ways – which is always a treat when reading a review.