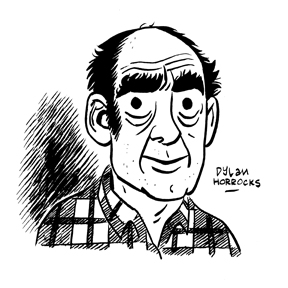 As well as having an enormous influence on the development of serious, honest, personal comics, Harvey Pekar was also a genuine working-class intellectual, who worked hard to bring some real politics to America's anemic public discourse.
Watch this great clip from 1987, when Harvey went on Late Night with David Letterman and tried to talk about the corporate crimes of General Electric (the owners of Letterman's network NBC). Chaos ensued – and, however briefly, the veil was torn away to reveal the power of money over what gets discussed and televised. It's an awesome thing to watch.
Harvey had a tough life, but he turned it into something beautiful and transformative. Thanks for everything, Harvey.