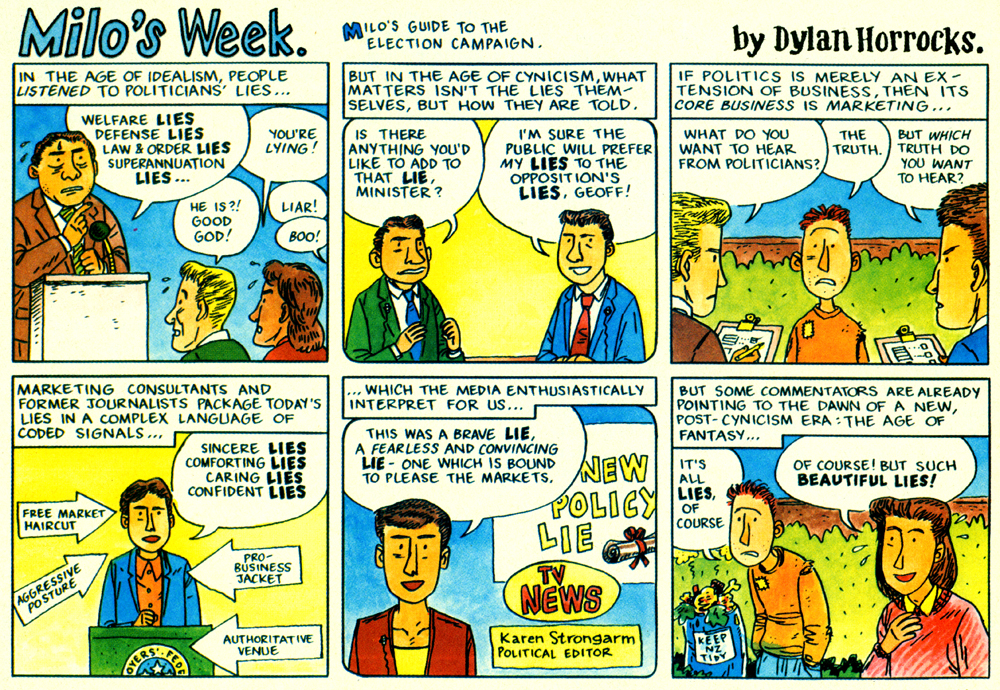 Today's page of The Magic Pen is taking a little longer to finish than expected (that's what I get for including a huge crowd scene). So in the meantime here's an old comic strip that seems kinda relevant at the moment.
Back in 1995-7, I drew a weekly strip called Milo's Week for The New Zealand Listener. This one was published on June 29, 1996, during the buildup to a general election.
I hope you enjoy it – and I should have the new Magic Pen page up on Monday.