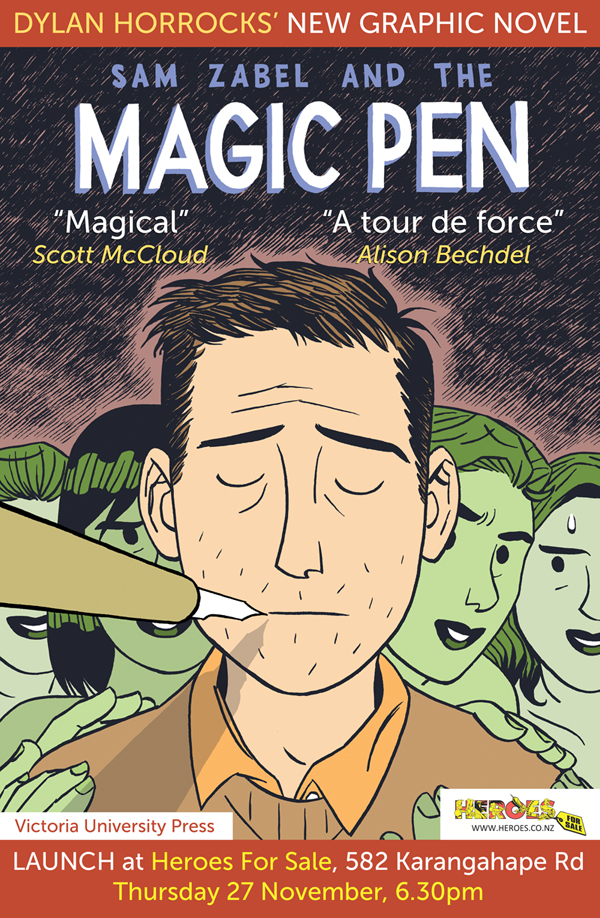 Victoria University Press and Heroes For Sale invite you to join us for the celebratory launch of the New Zealand edition of Sam Zabel and the Magic Pen.
There'll be drinks, snacks, live entertainment – and, of course, an opportunity to purchase your very own copy of the book and to have me deface it with a drawing and a signature.
All welcome – spread the word!
Here's the Facebook Events page (if Facebook is your thing).