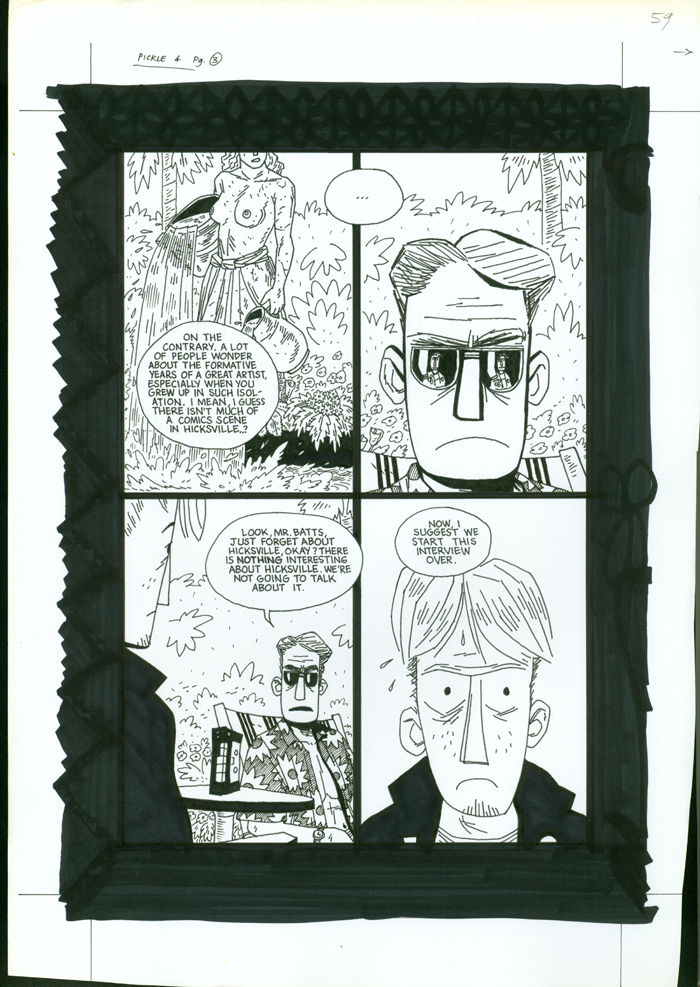 CLICK IMAGE FOR LARGER VIEW
OK, so yesterday's art sale went so fast it left a few people disappointed. So here's another page at the same price.
This is the original art for Hicksville, page 59. Marker pen on ivory board (430mm x 297mm, 16.9 x 11.7 inches).
Leonard Batts interviewing Dick Burger in Los Angeles. Includes some memorably ironic dialogue: "I guess there isn't much of a comics scene in Hicksville" and "Just forget about Hicksville, okay? There is nothing interesting about Hicksville. We're not going to talk about it."
My favourite thing about this page is the black border. If you look closely, you can see decorative patterns drawn behind (or within) the black. That's because the black border was inked by my adorable wife Terry, and when she got bored she would start drawing patterns and flowers and Pacific motifs before covering it all with solid black. None of that is visible in the printed book, of course, but it's clearly there in the originals.
US $ 79 (including postage)